Unique Circular Garden Rooms, modular school buildings and lodges - Handcrafted in the UK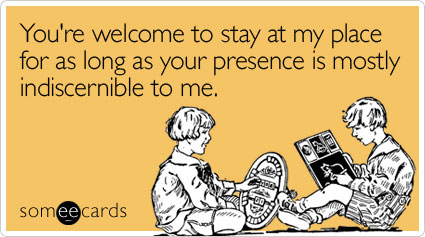 Guest Room Garden Buildings come in different shapes and sizes, and if you're currently in the process of justifying an investment into your garden guest room, we hope to be able to give you an idea of the advantages one might derive from investing in the right building, for the right reasons.
We all love spending some quality time with our family and friends but there are some occasions where it might be that you are over-run by well intentioned visitors (or relatives!!)! If it's your turn to host the big family gathering, you may find that a garden building (specifically as designed and built as a guest room!) is the one thing which saves the day (and your sanity).
Either way, you're going to need somewhere for your guests to stay; a garden guest room is quite simply the best way to solve all of your problems and retain everyone's dignity!
Here's why we think you'll fall in love with the idea of a garden guest room:
Easy to set up
Whether your guests visit has been planned for a long time or is more unexpected, having a garden guest room already set up for them to stay in will save you a lot of time and hassle! You won't have to worry about overburdening the household, everything is already set-up for your wonderful guests (kettle/toaster/bathroom facilities – the whole caboodle) in your garden guest-room! Splendid!
Personal Space
The garden guest room is the perfect hub to prevent guests and householders getting under each-others feet and yet maintaining a happy and welcoming atmosphere!
Everyone needs their personal space, especially if they're away from their home for a while (as much as they love you!) I'm sure they will require their own time. Ultimately; you'll still want to maintain your lifestyle but spend quality time with family and guests alike. The garden guest-room is the perfect solution – offering space for you and your family, as well as your guest. Put simply, it's far easier for you to accommodate your guest.
Routines and boundaries
We all have our own routines, the night owls rarely enjoy being awoken by those pesky Larks and of course families have their combined routine which aims to alleviate clashing commitments. Having a guest stay over can easily affect your own and family routine, as well as theirs.
Having a guest stay in your garden building guest room, means that you can continue uninterrupted with your usual routines, and of course allow others to remain at their own pace also. It's akin to booking them into a B&B but keeping your guest happy and content as an additional member of your household – this, as far as reaching an emotional milestone is a definite win-win!
Other guests
If your guest is visiting from over-seas, it will certainly be the case that they will likely want to spend time with other friends and relatives, having their own garden guest room to entertain means that this needn't effect or trouble you in anyway. It'll also ensure that any noise made won't keep you and your family awake.
You may also wish to use your garden guest room as a beautiful and functional building to entertain in; a space away from your home to entertain, dine and relax. Without disrupting other householders.
Work
If your guest is here whilst working, having a garden guest room are the perfect place for them to stay, it ensures privacy and it may allow

them the space to host meetings and communicate over the phone or Skype without the insistent Peppa Pig theme tune or family argument acting as a backdrop to their conversation.
The family gathering
Family gatherings can be extremely stressful, whether it's a summer BBQ you're planning, or the extended Christmas deluge of festivities; your garden guest room will be your saviour– not only as a place for some of your family to stay if they've come from afar (or had a few too many,) but also acts as a great function room. Add a beautiful veranda and decking and you have the perfect place for people to talk and enjoy time with their dazzling host.
Facilities
The great thing about a garden guest room is that they can easily integrate plumbing, electricity and any other home comforts they may expect from staying in the spare room. Furthermore, it'll also ensure they don't have to queue up to use the family bathroom, or worry that they're hogging the shower!
The Rotunda Garden Guest Room
It's not difficult to imagine how a garden guest room may improve the functionality of your home as the perfect solution for housing guests. So, here at Rotunda, we specialise in creating various sizes of garden guest rooms, allowing you to find the right solution for you and your family. All of our buildings are built as bespoke structures and we can assure you that no other garden building has the charm and aesthetics of the Rotunda Roundhouse. You can learn more about the sizes we offer here: https://www.rotunda.co.uk/garden-room-sizes/
Small garden? Get round it!
Let's face it; not everyone has an enormous garden! But how does one get around the fact that permitted development can restrict your choice of garden building when you have a small space to work with? Answer: Get round it!
Most of us are allowed a certain amount of permitted development in our garden. This is hugely advantageous when looking to increase your living or working space and are thinking of the addition of a conservatory or garden room but can be restrictive if the garden isn't as large as you'd like it to be!
Most garden rooms have either pitched, mono-pitched or flat roofs. The Pitched roof gives a beautiful feeling of space and is a welcome addition to a more traditional garden where it's important to keep the style of your garden room in keeping with the existing buildings. The mono-pitched and flat roofs are a contemporary solution if you wanted a square, functional room without the charm (perfect for bike sheds and offices). We define the Rotunda cathedral roof as a pitched roof. This airy, open, loft style roofing system gives you breathing space and a marvellous aesthetic feature.
Here in lies the problem; pitched roof + small garden. Most of our clients ask us how far a garden building must be positioned from the boundary to comply with permitted development guidelines.
Any building sited closer than 2m to the boundary (ie: snugly up against the fence or tucked into a corner – which is where most of us ideally would like to place a garden building) must be less than 2.5m tall. If your garden is a wee bit on the small side, this would give you only a couple of options:
Site your garden-room 2m from the boundary – which could mean it fills the entire central space of the lawn!
Settle instead for a flat-roofed garden building which is no taller than 2.5m high
Oh no! There must be another way?
Fortunately, there is! We've been working with a couple of our clients to bring them the solution for their snug little gardens…..
By reducing the overall size of the Rotunda and creating a reduced height bespoke front door we've developed the 2.1m (7ft) internal diameter BABY-ROTUNDA!
It's pretty adorable. The same features and functionality still apply, and with over 2m internal diameter, this means you can still pop a single airbed in there for a surprise visitor and have enough room to sit and meditate, enjoy a cup of tea or work on your art. With an overall height of under 2.4m you can site this little building snugly up to the fence without needing to apply for planning permission (your intended use might warrant planning though – please do check before purchasing) and you still have the artisan charm of a cathedral roof and bespoke detailing which can only been found with a Rotunda!
What's more, being a smaller building, it's more affordable than the 3.5m ext. dia Rotunda – coming in at £6,333.33 ex VAT.
So, if you've got a tiny garden but you'd still like a little sanctuary in the round please feel free to chat with us; we think we've just 'got round' the space problem and we have a solution for you!
Blogpost written by Gemma Roe.
Copyright © Rotunda Roundhouses Limited.